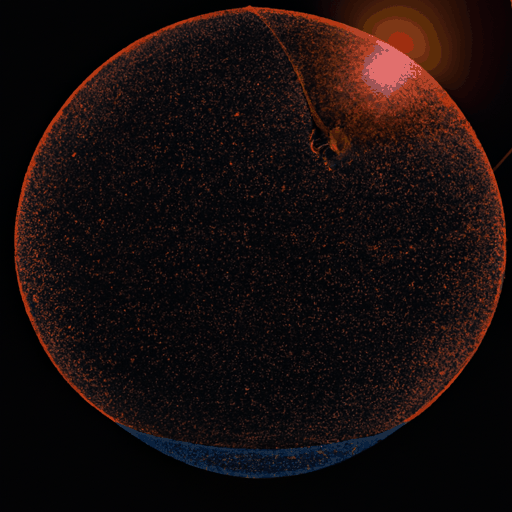 AI Revolutionizing Space Exploration and Accelerating Scientific Research
By: Eliza Bennet
GenMat, a subsidiary of Comstock, recently launched GENMAT-1, a Hyperspectral Remote Sensing Imaging (HRSI) system, marking a pioneering step forward in exploring untapped natural resources. Combining Artificial Intelligence (AI) with advanced space technology, it's set to initiate a new era in resource discovery and analysis. The technology features over 400 spectral bands and high-resolution capabilities for detecting and analysing minerals. This innovative integration promises unprecedented precision, potentially transforming various industries and technologies dependant on these minerals.
In other news, Nvidia, at its Supercomputing 2023 event, showcased upgraded chips and a supercomputer aimed at accelerating scientific research. Coupled with an AI that generates realistic and predictive SARS-CoV-2 genetic variants, their technology is set to expedite medical discoveries, particularly for COVID-19 research.
Despite these advances, experts suggest AI doesn't replace workers. AI simply provides a means for companies to potentially modify worker conditions, necessitating continued discourse on AI integration in industries.
Additionally, Atlas, a generative AI startup backed by Square Enix, stepped out of stealth mode with $6 million in funding. Atlas' AI can convert text and images into explorable game worlds, indicating the transformative potential AI holds for sectors beyond mining and medicine.