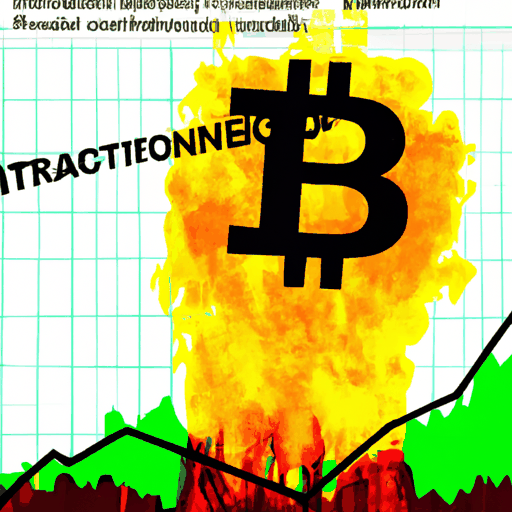 Approval of BlackRock's Bitcoin ETF Potentially Propels BTC to $56K, Predicts Matrixport
By: Eliza Bennet
The price of Bitcoin (BTC) may reach up to $56,000 should the U.S. Securities and Exchange Commission (SEC) approve the application for a spot exchange-traded fund (ETF) by BlackRock, according to Matrixport's Oct. 19 research note. This positive projection is based on the hypothesis that U.S. registered investment advisors (RIA), who oversee roughly $5 trillion in assets, might allocate 1% of their holdings into BTC. This could stream approximately $50 billion into the digital currency sector.
In a slightly apprehensive prediction, the top cryptocurrency's value could rise to $42,000, sparked by an inflow between $12 billion to $24 billion by 10-20% of precious metal ETF investors looking to diversify their portfolios using a Bitcoin ETF. On a similar note, CryptoQuant, a crypto analytics firm, predicted that the approval of a spot BTC ETF would enhance the market capitalization of BTC to $900 billion, potentially expanding the overall cryptocurrency market by $1 trillion.
In the wake of false news of a spot BTC approval, the value of BTC briefly soared to $30,000 before reverting to its current value. This, according to BlackRock CEO Larry Fink, demonstrated the 'pent-up interest in crypto' and was a testament to a 'flight to quality.' Market observers concur, positing that a spot BTC ETF approval could spur the asset's value to unprecedented heights.