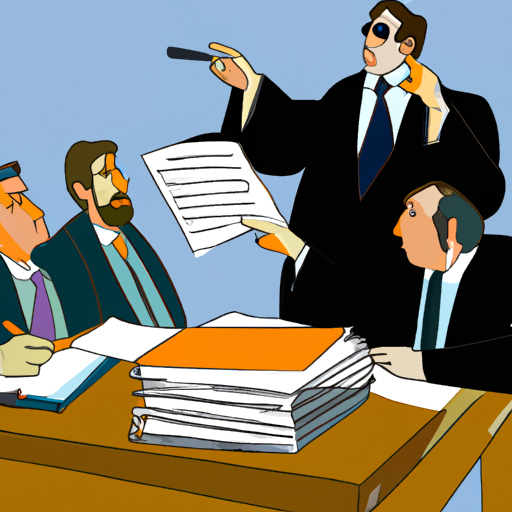 Bankman-Fried's Legal Team Pursues Examination of $200M Alameda Loan Approvals
By: Eliza Bennet
A recent development in Sam Bankman-Fried's ongoing legal predicament reveals his legal team is seeking permission to cross-examine Gary Wang regarding the involvement of FTX lawyers in some questionable Alameda loan approvals. The focal point of the inquiry is the issuance of $200 million worth of loans from Alameda, which required Wang's approval. This unfolding story traces back to an Oct. 1 court ruling, which provisionally protected Bankman-Fried from attributions of blame towards the FTX lawyers implicated in structuring and approving these high-volume loans.
An interesting twist occurred on Oct. 9, as the defense plead for permission to question Wang over the suspected involvement of FTX's legal counsel in the issuance of loans by Alameda to FTX. A document filed around the same time points towards queries from government officials, aiming to understand better the series of personal loans up to $300 million that fed FTX's venture investments. Substantial amounts from these funds were also directed towards Wang's house purchase in the Bahamas.
Based on a narrative constructed by the prosecution, these loans were arranged by either Bankman-Fried or FTX lawyers, which Wang was instructed to affirm. The defense maintains a strong stance that FTX lawyers were not just present but actively participated in designing and executing of the loans. They seem determined to construct their line of questioning accordingly, which could potentially unearth more crucial information regarding this case.