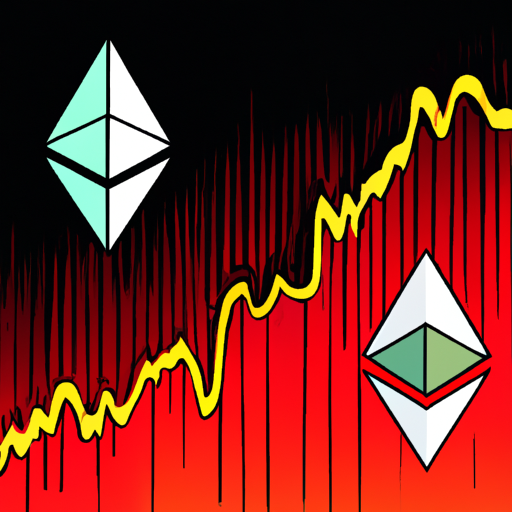 Bitcoin and Ethereum Enjoy Surges, Driving Optimistic October Predictions
By: Eva Baxter
Bitcoin and Ethereum have registered approximately 4% increase in value within a valuation window of 15 minutes. This has resulted in bullish predictions for October, particularly in the cryptocurrency ecosystem. A surprising rise in the price of Bitcoin and Ethereum on the first day of October triggered the liquidation of more than $70 million in crypto shorts.
According to data from TradingView, Bitcoin shot up by 3% in a quarter of an hour. Comparatively, Ethereum's native currency Ether spiked to $1,755 from its earlier values, marking a rise of 4.7%, before stabilizing at $1,727.
This unusual price movement has led to speculations within the community, with some connecting the event to the onset of 'Uptober'. The term is used within the cryptoverse to denote October as a bullish month for Bitcoin and other cryptocurrencies. Hints that 'someone knows something' were also made as explanations for the unexpected price surge. However, optimistic speculations are high regarding potential approval of a spot Bitcoin ETF product by the United States Securities and Exchange Commission.
Conversely, the rousing price increase saw $70 million worth of short positions liquidated in a span of two hours. Data from Coinglass indicates that almost $36 million worth of BTC shorts and $23 million worth of ETH shorts were affected by the price hike.