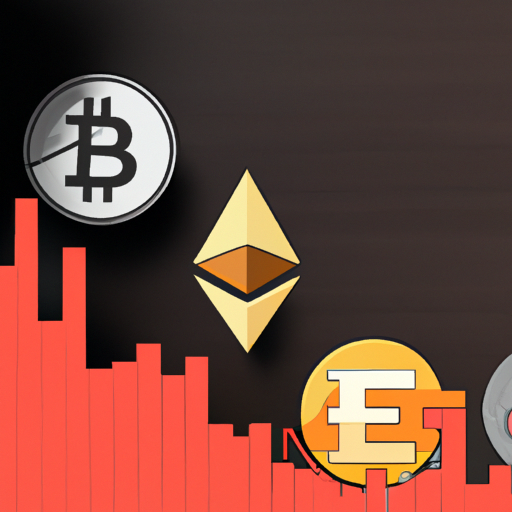 Bitcoin Emerges Dominant as Altcoins Hit New Lows; Analysts Eye a November Rally
By: Eva Baxter
Recent data indicates a significant shift in cryptocurrency dynamics as Bitcoin's dominance over altcoins, including Ethereum and Binance Coin (BNB), increases significantly. There has been a notable sell-off in all cryptocurrencies besides Bitcoin, leading to Binance Coin and Ethereum hitting new lows against Bitcoin in this cycle. The shift might signal investors' preference for Bitcoin, the world's largest and most established cryptocurrency, over smaller counterparts like Ethereum and Binance Coin.
In terms of USD, Binance Coin recorded an unprecedented hit for the third time, while the Ethereum to Bitcoin ratio plunged to an all-time low. Interestingly, Ethereum managed to avoid a new low in USD value. Meanwhile, Bitcoin has been steadily amplifying its market cap dominance, currently accounting for more than 51%, and seems to be on track towards a new cycle high.
Analysts predict that Bitcoin's ongoing sideways price action could turn bullish as early as November based on patterns observed in previous market cycles leading up to a halving event. Observations have indicated that November has historically been a pivotal point for Bitcoin price to begin trending upwards towards the next halving. This pattern has been consistent in the last two market cycles which experienced similar sideways trading before gaining ground around November.
An interesting point to note is that Bitcoin is currently about 60% below its all-time high, approximately 200 days before the scheduled halving event. This is akin to trends observed in 2015 and 2019. With the Bitcoin halving around six months away, the majority of market observers are hoping for the next major bull market to follow the Bitcoin halving event, suggesting a critical time ahead for Bitcoin investors.