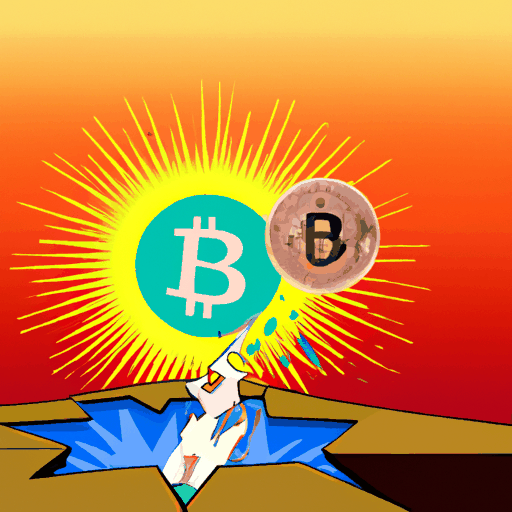 Bitcoin Rally Ignites Bullish Sentiment Globally: Decisive Climb Over $36,000
By: Isha Das
Bitcoin's Substantial Price Surge
The digital asset of Bitcoin has experienced a significant surge by breaking through the resistance of $36,000, pointing to a possible fresh rally on the horizon. Bitcoin's latest rally, despite global geopolitical tensions, seems to have sparked a bullish sentiment not only in U.S and Asian markets, recording impressive month-over-month price changes, but globally.
Contrasting Asset Performances
The impact of the current geopolitical climate on asset pricing is evident. Remarkably, Bitcoin has risen by 27%, in contrast to gold, which is traditionally considered a secure geopolitical hedge that saw a modest overall increase of 5%. The oil market, typically responsive to geopolitical unrest, saw depreciation, with Brent crude oil and WTI crude oil decreasing by over 8% and 11% respectively. This unusual trend may be signalling an impending economic slowdown or recession.
Bitcoin's Potential Future Run
Given the consistent support above the $35,000 zone, coupled with the encouraging rise beyond the $36,000 resistance zone, Bitcoin presents optimistic signs of further upward pricing. Analysts believe that there is a potential that Bitcoin's price might continue rising towards the threshold of near $37,500, signalling the start of a new digital asset rally.