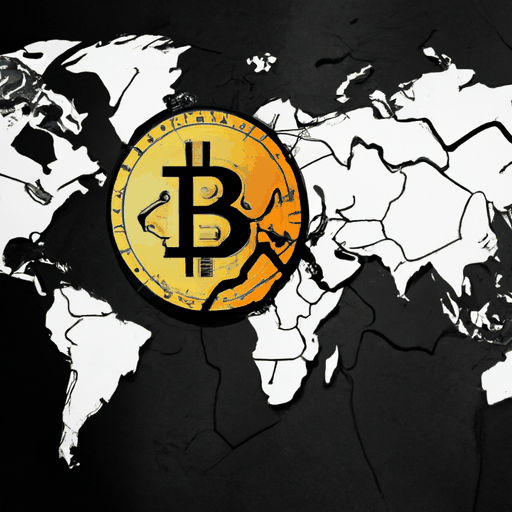 Bitcoin Shows Resilience Amid Geopolitical Unrest, Eyes $30,000
By: Eliza Bennet
Cryptocurrency Holds Steady Amid Turbulence
Despite recent geopolitical disturbances, leading cryptocurrency Bitcoin exhibits surprising stability. Instead of the anticipated instability brought about by conflicts in the Middle East, Bitcoin, along with traditional financial assets, experienced a slight and encouraging increase. The premier cryptocurrency, Bitcoin, reported a 1.74% increase since the outbreak of the conflict, contrary to expectations of decreased value in times of geopolitical unrest.
Moreover, Bitcoin continues to hold its gains hovering around the $28,200 mark. Some analysts observe that the $28,000 mark is a critical juncture for the value of Bitcoin, and the cryptocurrency's ability to maintain a value north of that threshold is a crucial determinant of future market dynamics. Observations reveal liquidity traditionally surrounding the $28,000 mark as market participants vie to control Bitcoin's long-term trajectory. As of writing, Bitcoin is consolidating its gains above $28,200, suggesting potential for increased values towards $29,200.
Investor sentiment remains highly responsive to Bitcoin's valuation, with many expressing a bullish sentiment on the coin's value passing $28,000. This sentiment is under observation as the market awaits Bitcoin's ability to defend this value for potential sustained increases.
In other news, the broader cryptocurrency market reportedly returned an average of 1.24% over the past 24 hours. Additionally, Bitcoin's price responded positively to the recent news about the signing of California's 'BitLicense' bill. The cryptocurrency market, while sensitive to global events, continues to display resilience against geopolitical perturbations.