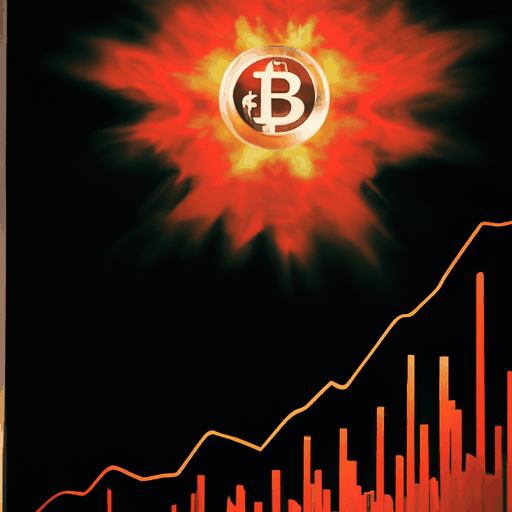 Bitcoin Soars Close to $28,000 amid Market Liquidations and ETF Prospects
By: Eliza Bennet
Bitcoin experienced a substantial price surge of over 2.5% in the last 24 hours, coming close to an impressive $28,000 mark. This surge has sparked significant ripples in the broader cryptocurrency market, triggering market liquidations totaling $75 million. Out of these, Bitcoin's ascent alone has led to $30 million in short liquidations. Short liquidations made up a dominant $62 million, while long liquidations accounted for the remaining $13 million.
Adding to the dynamics are the growing hopes for a spot Bitcoin ETF in the US. After the US Securities and Exchange Commission's decision not to appeal the verdict favoring Grayscale's conversion of the Grayscale Bitcoin Trust (GBTC) into a spot ETF, the market is keenly anticipating the SEC's approval for a Bitcoin ETF in the upcoming weeks.
Bitcoin's relationship with gold also plays an important role. Renowned analyst MacroScope outlined a potential overlap in trends between gold and Bitcoin. Other factors that have contributed to Bitcoin's surge include the increasing influence of large holders, also known as 'whales', and significant activity in the futures market. To date, about $20 million in short positions have been liquidated, the highest since early October.
This combination of regulatory developments, correlation with gold, increasing influence of big holders, and futures market activity has propelled Bitcoin's surge close to $28,000.