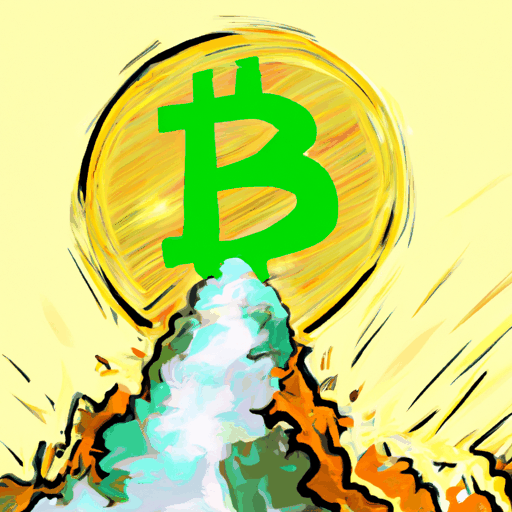 Bitcoin Soars Past $35,000; High ETF Anticipation Spurrs Surge
By: Isha Das
Bitcoin experienced a considerable surge in value recently, crossing the $35,000 mark for the first time since May of 2021. The popular cryptocurrency's significant uptick was driven by several market factors, triggering over $221 million in liquidations. The surge is believed to be largely due to the anticipation of a potential approval of the BlackRock Spot Bitcoin ETF, an exchange-traded fund that uses Bitcoin as its base asset.
This optimism is fueled by BlackRock, the world's largest asset management company, indicating plans to seed its iShares spot Bitcoin ETF. Although the firm has not confirmed the purchase or outlined detailed plans, such a move could significantly influence the market. This highlights institutional investors' growing interest and anticipated entry into the crypto landscape and shows the substantial impact of the Bitcoin ETF space on Bitcoin's market trends.
The steep increase also comes amid a significant increase in overall trading volumes across spot markets, indicative of robust buying pressure. The substantial increase reinforces the dynamic nature of the cryptocurrency markets. However, it is crucial to remember that while these developments contribute to the overall market environment, Bitcoin's price dynamics remain subject to various other influencers.