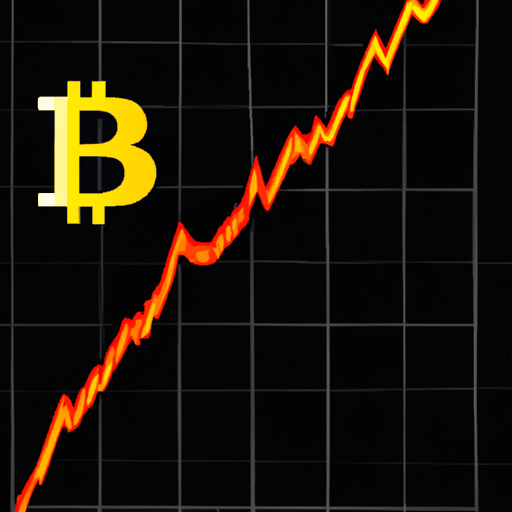 Bitcoin's Rally And Market Optimism: Price Nears $38,000
By: Isha Das
Bitcoin has shown a strong recovery, with its price nearing the $38,000 mark, as it sets the highest value seen in the last 12 months. Factors contributing to this rise include a drop in federal interest rates, signs of a fresh start for the sector signified by Sam Bankman-Fried's apology for his actions at FTX, and the possible approval of a Bitcoin exchange-traded fund (ETF) by the SEC.
With Bitcoin ETFs, investors can profit from the rising value of bitcoin without owning any. The CryptoQuant experts predict that an approval for a Bitcoin ETF could result in an additional $600 billion in demand and cause Bitcoin's market capitalization to surge by $1 trillion.
Despite several economic challenges, Bitcoin continues its upward trajectory recording a 126% year-to-date gain. An optimistic and positive market outlook could potentially amplify this momentum and push Bitcoin towards the key psychological level of $40,000, marking a substantial 10% rise from its current position. In this bullish market environment, The Crypto Fear and Greed index has moved into the 'Greed' category, demonstrating a significant improvement in market sentiment.
Zach Pandl, Managing Chief of Research at Grayscale Investments LLC believes that, if the real interest rates peak and there is further progress towards spot ETF approvals in the US market, the crypto valuations recovery can continue. Charlie Morris, founder of investment advisory company ByteTree, was of the opinion that 'the good times are here'.