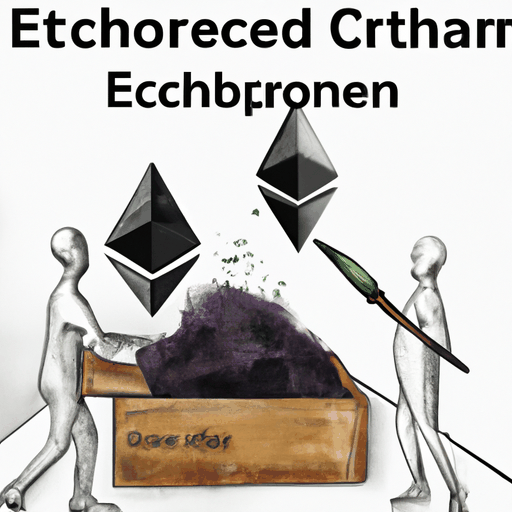 BlackRock Submits SEC Filing for Spot Ethereum ETF
By: Isha Das
BlackRock, the world's largest asset manager, has applied for a spot Ether exchange-traded fund (ETF) with the United States Securities and Exchange Commission (SEC). The ETF will be called the iShares Ethereum Trust and it aims to reflect generally the performance of the price of Ether; Coinbase has been named as a the custodian for the underlying ETH. This is a significant development as it comes only six months after BlackRock filed its spot Bitcoin ETF application.
The numerous benefits of investing in the ETF include avoiding the complexities of digital asset wallets and keys, the convenience of trading through traditional brokerage accounts, and the continuous creation and redemption of ETF shares. The filing also provides insights into how the ETF will manage network forks, airdrops, and other events that could lead to the acquisition of new assets. Management fee and additional operating expenses are yet to be disclosed but the trust will periodically sell Ethereum to cover fees, creating taxable events for shareholders. BlackRock intends to list the ETF on Nasdaq under an unnamed ticker. However, the firm did not provide a planned launch date for the ETF.
The ETF application is still pending approval. However, if approved, it could significantly impact institutional adoption and trading volumes. While the regulatory environment remains uncertain with multiple Bitcoin ETF applications still pending approval, many industry insiders are confident about the chances of approval for a spot Bitcoin ETF by early 2024, followed by a possible approval of the spot ETH ETF.