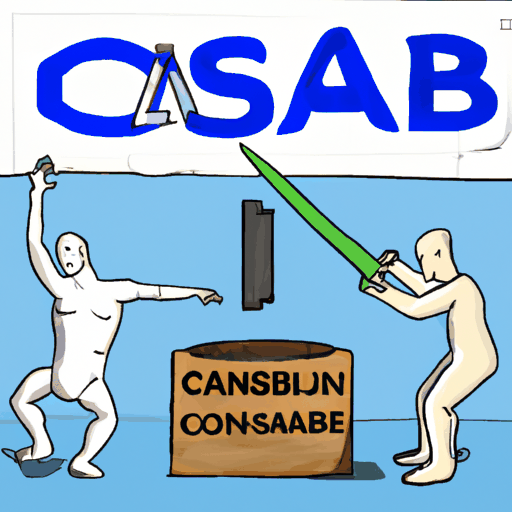 Coinbase Challenge's SEC's Authority Over Cryptocurrency Classification as Securities
By: Eva Baxter
Coinbase, a leading cryptocurrency exchange, has contested the Securities and Exchange Commission's (SEC) definition of an investment contract, arguing that it is inconsistent with U.S. securities laws. This move is in connection with the exchange's ongoing case against the SEC, where it alleges that the regulator had overstepped its authority in classifying certain cryptocurrencies listed on Coinbase as securities.
In a recent filing at a New York District Court, Coinbase argued that the SEC's interpretation of what constitutes a security was overly broad. Additionally, the platform claims that the securities regulator has ventured into a radical expansion of its authority, essentially claiming jurisdiction over all investment activity, a domain supposedly only within the discretion of Congress based on the major questions doctrine.
Coinbase's chief legal officer, Paul Grewal, supported these claims saying that the SEC's definitions have no limiting function at all. The dispute centers around the SEC suing Coinbase for violating U.S. securities laws by its listing of several tokens that the regulator views as securities. Coinbase has dismissed these allegations, arguing that the SEC is abusing its power and encroaching on the exchange's due process rights.
The debate over the classification of crypto assets, and subsequent legal battles, such as the one involving Coinbase, highlight the pressing need for regulatory clarity in the rapidly evolving crypto space.