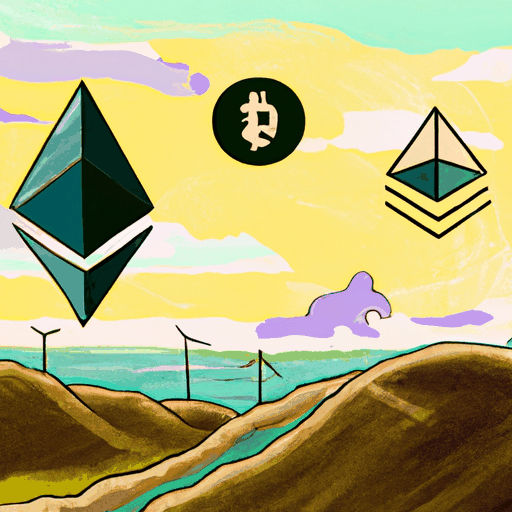 DeFi Activity Soars: Ethereum and Solana Lead, Bitcoin Holds Steady
By: Isha Das
The past month has seen a significant surge in the activity and token prices within the DeFi sector. The primary drivers behind this growth are Bitcoin's October rally and the Total Value Locked (TVL) in DeFi protocols. With a 31.14% increase over the past month resulting in $25.336 billion in TVL, Ethereum continues to solidify its dominant position in the DeFi realm. However, Solana has shown substantial growth, the highest among all chains with 89.31%, despite having a lower overall TVL.
In keeping with these trends, Ethereum has sustained its position, with its prices remaining steady above the $2,000 support zone, which exhibits positive signs and potential for a fresh surge if its resistance breaks at $2,100. Meanwhile, as the bulls prepare for a fresh surge, Bitcoin holds ground, demonstrating resilience amidst the cooling U.S inflation rate, which remains above the Federal Reserve's target.
Furthermore, as DEX volumes provide a glimpse into these ecosystems' trading activity, Ethereum leads with a 24-hour volume of $1.718 billion. Interestingly, substantial growth in DEX volumes on platforms like Solana and Polygon, up by 81.35% and 86.32% respectively, indicate growing user confidence and adoption. While Ethereum continues to reflect strong investor confidence and market dominance, the rapid growth observed in Solana and Polygon points to a diversifying landscape.
Given the current trends, it appears there's significant potential for growth in lower market cap chains, which include Solana and Polygon, particularly along the parameters of TVL, active users and DEX volumes. The future landscape of DeFi, thus, promises to be quite intriguing.