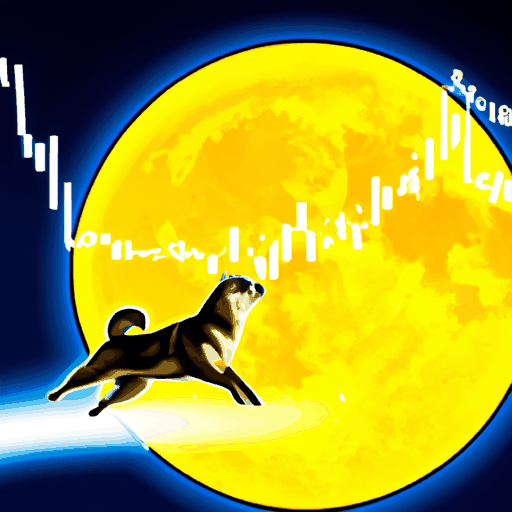 Dogecoin Price Surge Anticipated Amid Increasing Interest and Market Indicators
By: Eva Baxter
An anticipated surge in Dogecoin (DOGE) value may be closer than presumed as per recent on-chain analytics. The cryptocurrency has recorded growth of 6.87% as most other cryptocurrencies experienced a slip. It has also noted a weekly gain of more than 10%. An increasing on-chain transaction volume, often a signal of imminent value surge, has been observed. On-chain analytics platform, Santiment, highlighted that Dogecoin recorded a total transaction volume of $665 million, its highest in three months. A significant increase in large scale transactions and whale activities have also been detected, contributing to the bullish outlook.
Dogecoin, after years of being used figuratively is now literally heading to the moon. This development was confirmed by the official Dogecoin account, stating a physical Dogecoin will be included in the DHL Moonbox by Astrobotic Technology's rocket set to take off in December. Meanwhile, traders are predicting a price increase in line with these developments. Crypto analyst Crypto Kaleo anticipates that the value of Dogecoin will double, reaching up to $0.15 soon.
However, there is a significant risk with the increase in long positions on Dogecoin futures in the market. Past trends have shown that when the market is heavily dominated by long positions, it can lead to a sharp drawdown due to a long squeeze. Hence, while the immediate future of Dogecoin seems bullish, traders should be cautious of potential market risks.