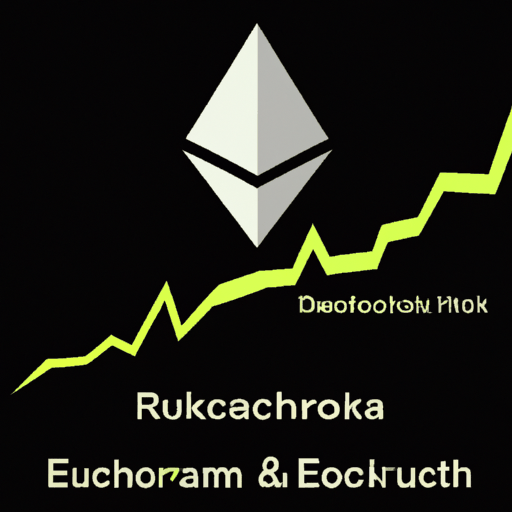 Ethereum's Market Surge and Possible Spot ETF as BlackRock Registers Ethereum Trust
By: Eva Baxter
Global investment management corporation BlackRock has initiated the registration of iShares Ethereum Trust in Delaware, leading Ethereum's price to soar above the $2,000 mark for the first time since July. This development has heightened anticipation among industry experts as they perceive it to be a progressive step towards the launch of an Ethereum spot ETF.
This move follows the pattern set by BlackRock's iShares Bitcoin Trust, which was filed similarly before the ETF application was submitted to the U.S. Securities and Exchange Commission (SEC). However, amid the enthusiasm lies a cloud of uncertainty. The SEC's previous hesitance in approving Bitcoin ETFs could impose a similar fate on BlackRock's proposed Ethereum trust. Major firms such as Fidelity, VanEck, WisdomTree, and Invesco have previously experienced prolonged delays and rejections in their Bitcoin ETF applications from the SEC.
Despite the potential challenges ahead, this move by BlackRock undeniably holds great significance for Ethereum, revealing its potential as a valuable asset class in institutional investment portfolios. The financial community is all ears, closely watching the SEC for the verdict on the pending rule changes and potential approval of BlackRock's iShares Ethereum Trust.
BlackRock's registration of the Ethereum Trust and Ethereum's surge past the $2,000 mark marks a notable convergence of traditional finance and digital assets, suggesting a future where currencies like Ethereum may be increasingly integrated into institutional investment portfolios. As the crypto market awaits further updates, this episode has highlighted the dynamic evolution within the finance sector and underlined the impact of legal victories and market entries on the industry landscape.