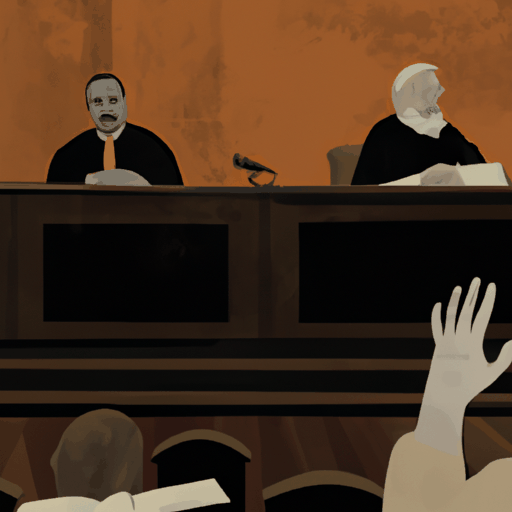 Ex-FTX Engineering Director Testifies in Fraud Case, Faces Potential 75-year Sentence
By: Eliza Bennet
The former engineering director at the now-defunct cryptocurrency exchange FTX, Nishad Singh, has reportedly admitted to guilt as part of an arrangement with prosecutors, amidst a hope of avoiding prison time. This revelation was made during the ongoing criminal trial of Sam 'SBF' Bankman-Fried. Singh confessed to having known about an approximately $8 billion discrepancy in customer funds.
Singh, who could potentially be sentenced to 75 years in prison, revealed his deal with the United States Department of Justice which led him to plead guilty to fraud charges announced earlier this year. He also disclosed that crypto exchange FTX had invested around $1.3 billion in celebrity endorsements prior to the 2022 crypto market crash, and he had knowledge of Alameda Research borrowing $13 billion from FTX.
The former engineering director detailed SBF's suggestion of investing $120 million into buying the messaging application, Telegram, and evidence was given that he received FTX user funds specifically intended for political campaign donations. Soon after liquidity problems started arising at FTX in late 2022, Singh has testified that he contemplated suicide due to discrepancies between the public statements of the exchange and its backstage activities.
Sam Bankman-Fried is currently facing twelve charges related to fraud and is pledging not guilty to all counts. The first part of his criminal trial is underway, with the second set to commence in 2024.