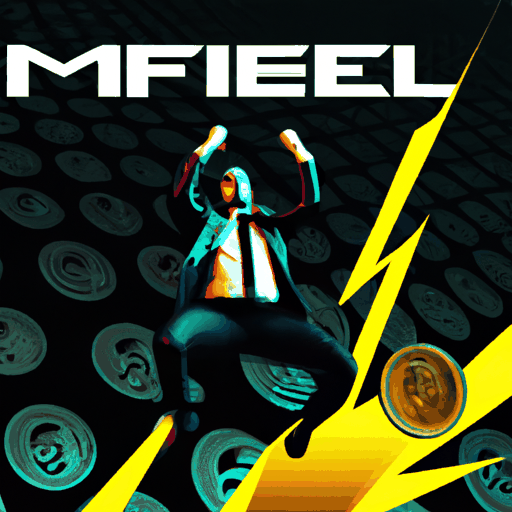 FLOKI Coin Strikes Massive Gain, Fueled by TokenFi Launch
By: Isha Das
FLOKI, a memecoin inspired by the name of Elon Musk's pet, has witnessed an impressive price surge in the past week with a 140% increase, placing it ahead in the percentage gains of its contenders in the memecoin category. The surge of FLOKI, which is currently trading at $0.00004261, coincides with the launch of its tokenization platform, TokenFi. The new platform brings a native token, TOKEN, to the table, giving users the opportunity to stake their FLOKI holdings and in turn receive TOKEN.
The main appeal of FLOKI, like many other memecoins, is its potential for significant short-term returns. However, analysts warn that these coins can drop drastically when risk sentiment runs out. Currently, indicators suggest FLOKI's price levels may either face a correction or exceed a resistance point, depending on market forces. FLOKI, in recent times, has become a strong contender demanding serious consideration in the meme-coin market.
The tokenization industry, which FLOKi's TokenFi is capitalizing on, is projected to evolve into a $16 trillion market by 2030. The industry offers utility tokens which can be used in various ways, including allowances for holders to maintain network security, process transactions faster and earn rewards. Thus, the move towards tokenization by FLOKI might explain part of its recent price surge, and the future performance of the meme coin will largely depend on the user acceptance of TokenFi.