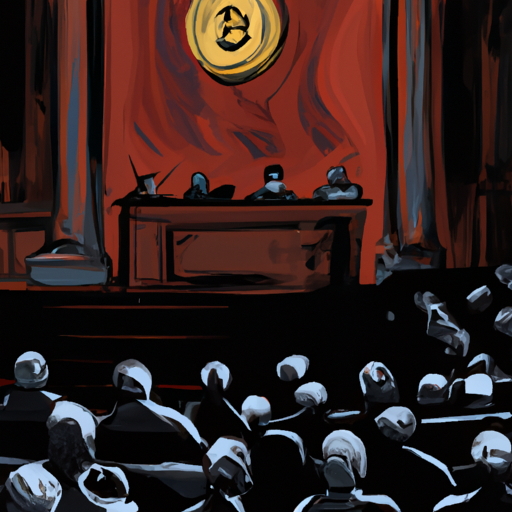 Former FTX CEO Faces Accusations in Court over Misappropriation Allegations
By: Eliza Bennet
The trial of former FTX CEO, Sam Bankman-Fried (SBF), featured pivotal testimony from his ex-girlfriend and former Alameda Research CEO, Caroline Ellison. Ellison was presented as the prosecution's star witness, offering insight into SBF's alleged misappropriation of FTX customers' funds.
Ellison alleged that she and Bankman-Fried had committed fraud during their term at FTX. She maintained that SBF directed her to take billions of dollars from FTX customers and utilise these funds for investments through Alameda Research, the company she led before its collapse.
Furthermore, Ellison claimed that SBF also instructed the trading firm to use FTX customers' funds for repaying its lenders. She confessed to manipulating Alameda Research's balance sheets to represent the firm as risky to potential lenders. The prosecution argued that this diverted FTX customers' fiat deposits into a bank account linked to Alameda, further substantiated by Ellison's statement of the firm receiving between 10-20 billion dollars over 2021 and 2022.
Although SBF and his lawyers argued that he wasn't involved with Alameda's operations post stepping down as CEO, Ellison countered this by pointing out that her modus operandi didn't change even when she assumed co-CEO position alongside Sam Trabucco. She reported directly to SBF and confirmed that he retained the authority to fire her.