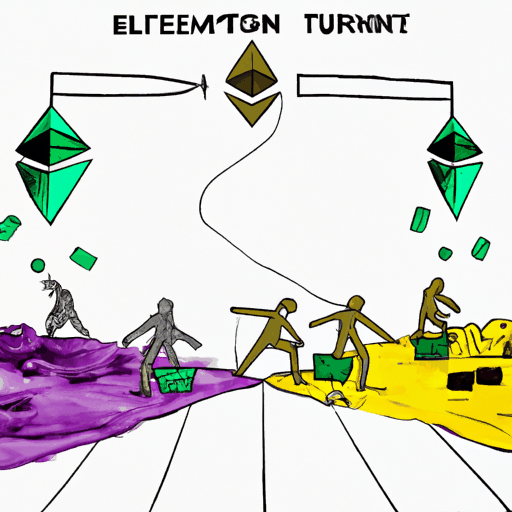 FTX Liquidators Stake $150M Worth in Ethereum and Solana Amidst Ongoing Founder Trial
By: Isha Das
According to recent on-chain data, FTX liquidators have staked a substantial portion of their Ethereum (ETH) and Solana (SOL) holdings over the weekend. The bankrupt crypto exchange stakes around $30 million worth of ETH, with around 24,000 ETH staked on Oct. 14. Furthermore, a wallet related to FTX liquidators staked 4416 ETH valued at approximately $6.85 million via Figment, an institution-oriented staking service provider.
Staking entails pledging crypto assets to support a blockchain network for a set duration in order to earn rewards. Figment's website states that their average staking rewards rate (SRR) for the third quarter was 4.5%, while the Ethereum website indicates an annual reward rate of 3.4%.
In addition, the liquidators of the bankrupt firm also staked 5.5 million Solana tokens, valued at around $121 million, via Figment. Considering that FTX was a significant investor in the Solana blockchain, with evidence revealing that the exchange held over $1 billion worth of SOL tokens, this move allows them to earn a nearly 7% rewards rate per Figment's website.
All this is happening amidst the ongoing criminal trial of Sam Bankman-Fried, FTX's founder, in a New York court for allegations about misusing customer funds. While the liquidation and staking might seemingly progress the exchange's bankruptcy procedure, the trial might reveal further disturbing details about internal operations of the firm.