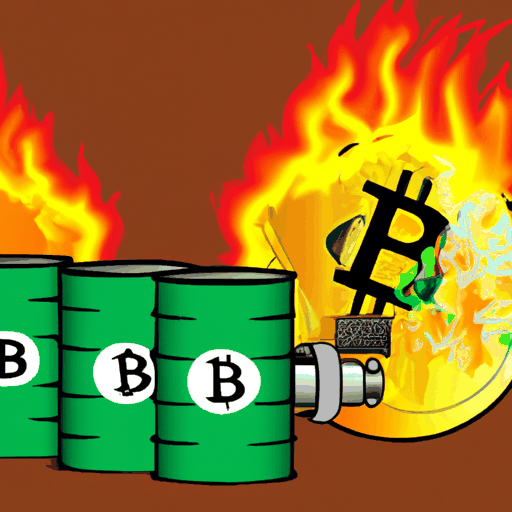 Marathon Digital Employs Landfill Methane Gas for Bitcoin Mining in Utah Pilot Project
By: Eva Baxter
Engaging in an innovative method to reduce the environmental impact of cryptocurrency mining, Marathon Digital is utilizing methane gas sourced from a landfill to power Bitcoin mining operations. In a collaborative effort with newcomer renewable energy asset management firm, Nodal Power, Marathon Digital is operating a 280 kW Bitcoin mining pilot project in Utah.
The preliminary initiative is geared towards converting harmful landfill methane emissions into electricity for BTC mining operations. This unique approach not only capitalizes on a significant energy resource but also contributes to diminishing greenhouse gas emissions significantly. The power of methane as a greenhouse gas is believed to be around 80 times more potent than carbon dioxide.
The noteworthy project follows close on the heels of new revelations stating that over half of the energy employed in Bitcoin mining comes from sustainable sources. This keeps the crypto mining industry ahead of other sectors in terms of renewable energy utilization. Emphasizing Marathon's intriguing methodology as potentially laying foundation for future environmentally-friendly initiatives, CEO Fred Thiel spoke of the inspiring role that Bitcoin miners can play converting harmful gases into beneficial, clean energy resources.
Encouraged by the current pilot's outcomes, Marathon nurtures the ambition of venturing into further renewable energy-based initiatives. Its remarkable endeavor comes at a time when the Bitcoin mining industry is actively searching for greener energy alternatives, countering widespread criticism about its environmental impact.