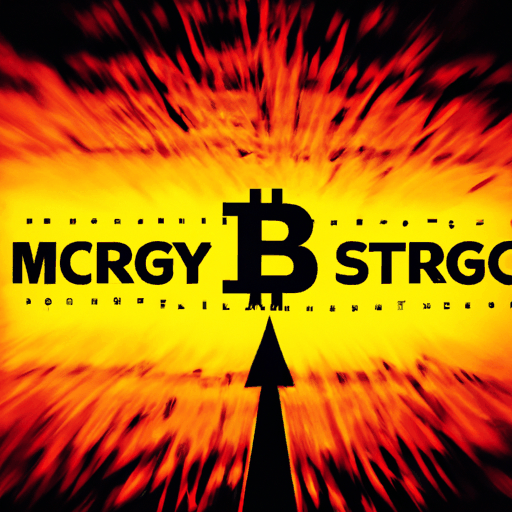 MicroStrategy Profit Surges Amid Bitcoin Rally
By: Isha Das
Business intelligence firm MicroStrategy has made a significant profit of $900 million on its acquisition of Bitcoin, which now totals to 158,400 tokens. The growth in profit can be accredited to the current surge in Bitcoin's value, with further optimism stemming from potential approvals of Bitcoin exchange-traded funds. The business intelligence firm, founded by Michael Saylor, purchased an additional 6,067 Bitcoin in the third quarter, along with 155 tokens last October.
Expressing affirmation towards the profitable strategy, MicroStrategy's CEO Phong Le emphasized the firm's commitment to retaining its Bitcoin assets, bolstered by the prospect of increased institutional adoption. However, despite a 3% year-on-year increase in revenue to $129.5 million, MicroStrategy recorded a net loss of $143.4 million for the third quarter.
Meanwhile, Bitcoin's value continues to rise, recently breaking through the key resistance at $35,000. With the price of Bitcoin showing positive signs, there's a potential for a rally towards the $36,200 and $37,000 levels in the near term.
Bitcoin's performance shows promising signs of sustaining positive value, provided it doesn't fall below the substantial support levels. But, if Bitcoin fails to successfully rise above the upcoming resistance zones, a downward correction could be spurred.