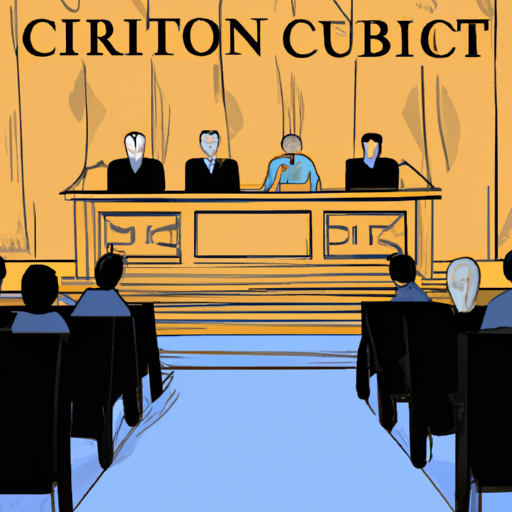 Recap: Second Week of Sam Bankman-Fried's Trial Unveils Shocking Testimonies
By: Isha Das
The second week of Sam Bankman-Fried's criminal trial exposed dramatically revealing testimonies. The prosecution's star witnesses - Caroline Ellison, the former CEO of Alameda Research, and Gary Wang, ex-CTO of FTX - shared their personal and professional insights into Bankman-Fried's operations at FTX and Alameda Research. Zac Prince, the CEO of BlockFi, detailed the financial implications of FTX's insolvency for his firm at the week's end.
Ellison's anecdotes unfolded over several days, wherein she explained Bankman-Fried's personal directive for her to participate in illicit activities involving misappropriation of customers' funds at Alameda Research. She speculated that Bankman-Fried, despite his unassuming appearance, was deeply conscious about his public image and resonated the personality of a risk-taker.
Prince revealed the interconnected financial webs between FTX, BlockFi, and Alameda. Prompted by seemingly strong balance sheets of Alameda and FTX, BlockFi had extended about $650 million in loans to Alameda and deposited an additional $350 million worth of cryptocurrencies on FTX. It's alleged by the prosecution that the balance sheets were manipulated to lure investors and cover the extensive deficits. The allegations suggest that this lack of thorough due diligence on behalf of BlockFi was the primary cause of its downfall.
With the trial set to continue, the crypto community eagerly awaits testimonies from FTX's other key players - Engineering Director Nishad Singh, and Ramnik Arora - whose inputs could potentially expose the complex financial transactions involved.