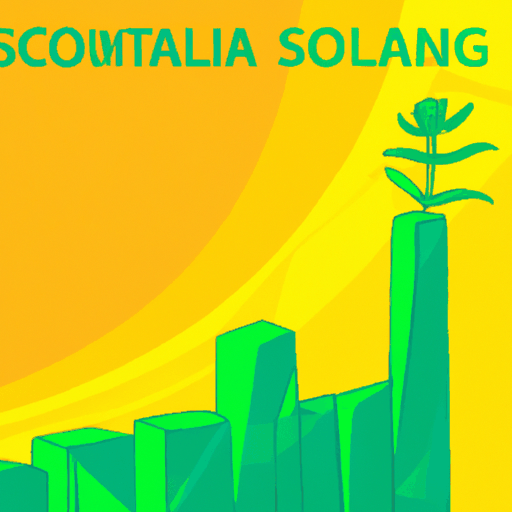 Solana (SOL) Displays Spectacular Growth Amid Market Rally and FTX Concerns
By: Eliza Bennet
Performing as one of the leading digital assets in the market, Solana's SOL token has seen significant growth recently, surpassing many observers' expectations. The SOL token has experienced an unexpected surge in price, hitting a 14-month peak at $46 before settling around $43.59 level, according to recent data. Throughout the past year, it has delivered gains of more than 330%, marking an impressive 87% growth in the past month alone.
Solana's consistently enhanced performance is also reflected in the metrics of decentralized finance (DeFi) on the network. Rising market activity drove the total value locked on Solana to a new annual high of $437.49 million, up 107% from the start of the year. In addition, the network held an average user base of over 100,000 throughout the year, showcasing the resilience and continued growth of the Solana ecosystem.
However, Solana's progress stands in contrast to the negative sentiment following the fall of FTX, one of its major supporters. Despite concerns that FTX's bankruptcy might hinder its growth, Solana has successfully reestablished itself through substantial partnerships with well-established institutions like Visa and Shopify, and SOL-related investment products have become a preferred choice among investors over alternatives such as Ethereum. Still, the potential sale of SOL holdings by the bankrupt FTX, which holds over $1 billion in SOL tokens, remains a looming concern for Solana's future.
Adding to its triumphs is the successful testnet launch of Firedancer, Solana's eagerly anticipated scaling solution, enhancing the blockchain's speed, reliability, and validator diversity. This development is a crucial step towards Solana's future despite the network's history of outages, affirming its position as a strong player in the realm of cryptocurrencies. As Solana is gearing up towards a potential breakthrough at $50, the market eagerly awaits the full impact of its trendsetting movements.