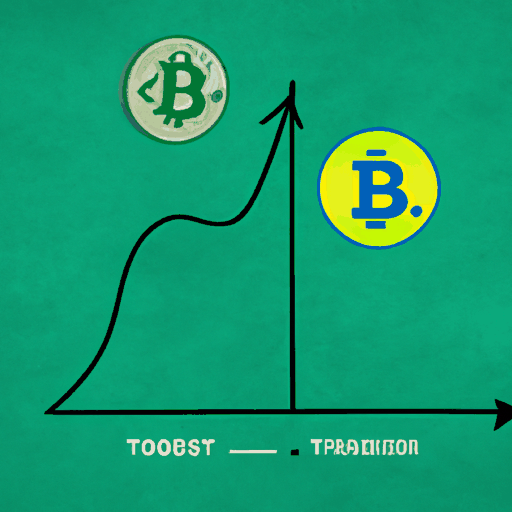 Stablecoin Surge in Brazil as USDT Takes Lead in Crypto Transactions
By: Eliza Bennet
Recently, Brazil has witnessed a marked increase in the usage of stablecoins, specifically Tether's USDT. Reports from the Special Department of Federal Revenue in the country indicate that USDT trading volume has exceeded that of all other cryptocurrencies combined. Stablecoins contribute to approximately 10% of the global trading volume of the crypto industry. Over the years, they have become a crucial holding for anyone involved in digital assets as they offer predictability and act as a bridge between fiat currencies and cryptocurrencies.
Among the most frequently traded stablecoins in Brazil are USDT (Tether) and USDC, both of which are pegged to the U.S. dollar. The other popular one is BRZ, linked to the Brazilian real. According to the latest data, stablecoins have surpassed Bitcoin in daily transaction volume, and USDT accounts for 80% of reported cryptocurrency transactions. This makes it the most traded digital asset in the country over the last 10 months. The trading volumes of USDT in Brazil exceeded 271 billion Brazilian reais (about $54 billion), nearly twice Bitcoin's volume which traded around 151 billion reais (around $30 billion) during the same period.
USDT began surpassing Bitcoin trading volume in 2022 after the collapse of Terra LUNA caused panic, leading investors to seek refuge in stablecoins that are immune to extreme market volatility. However, the huge growth of USDT usage is being closely monitored by Brazil's regulatory body due to its possible massive implications on the country's tax and regulatory policies for digital assets. This shift could potentially lead to additional legislation for the digital asset industry.
Brazilian tax agency's data tracking system uses artificial intelligence and network analysis and has shown a significant shift in the profile of cryptocurrency transactions. The dominance of Bitcoin has been overshadowed by the rising popularity of stablecoins like Tether. Brazil's Congress recently passed legislation that recognizes cryptocurrencies as 'financial assets' for tax purposes in foreign investments.