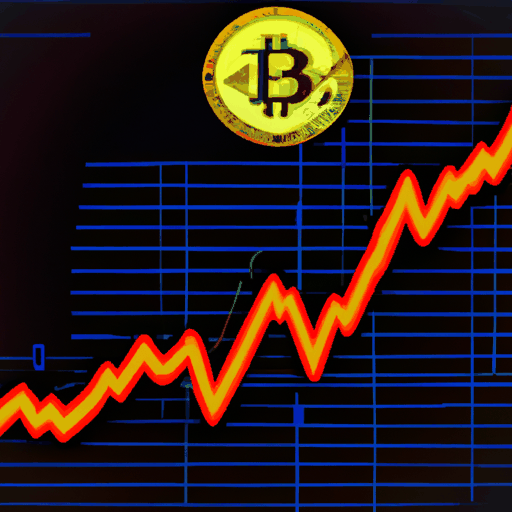 Surge in Bitcoin Futures Volume Amid Rising Institutional Interest
By: Eliza Bennet
A remarkable increase in Bitcoin futures volumes was witnessed recently, with a surge of 233% recorded within a 24-hour period. This surge, which signifies a heightened level of trading activity, suggests intensified speculative activity, hedging strategies, or a spike in institutional interest. The total volume of futures contracts reached an impressive $87 billion, marking one of the highest figures recorded this year. Notably, a substantial portion of this activity can be attributed to exchanges such as ByBit and Deribit.
Further recording a spike in futures activity were other exchanges, for instance, Binance, which recorded its futures volume soaring to almost $48 billion. This marks a significant increase of $30 billion within the past 24 hours. Similarly, OKX's futures volume also reached a high of about $20 billion, an increase of almost $15 billion within the same 24-hour span.
Moreover, an escalating interest in Bitcoin has been observed, especially amidst potential approval of a Bitcoin spot Exchange Traded Fund (ETF). This could boost Bitcoin's integration into mainstream finance by providing a more straightforward and regulated method of investment. Notably, the Chicago Mercantile Exchange (CME), a preferred platform among institutions, saw its open interest exceed 100,000 Bitcoin―approximating to $3.1 billion.
Highlighting this, the institutional investors' heightened interest in Bitcoin could certainly be a contributing factor in the recent price rally. This surge in volumes and open interest at CME and other places certainly indicates if institutional investors are accumulating spot Bitcoin, they'd be needing to hedge this position.