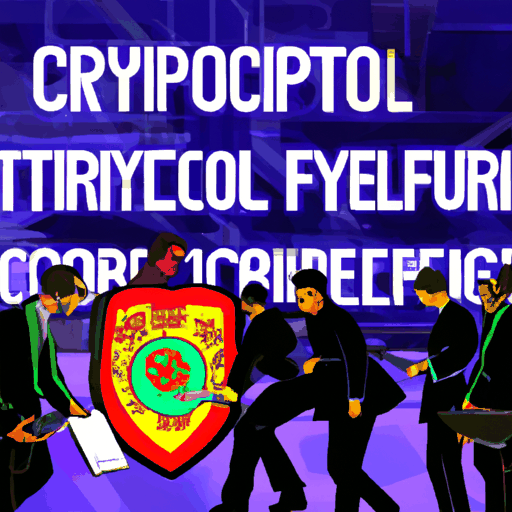 Tether and OKX Seize $225M in Illicit Funds Amid DOJ Investigation
By: Eliza Bennet
In an unprecedented move, stablecoin issuer Tether and crypto exchange OKX have joined forces with the U.S. Department of Justice (DOJ) to freeze an unprecedented $225 million in illicit USDT funds. This historical seizure emerges in the backdrop of an extensive investigation by the DOJ into an international human trafficking syndicate based in Southeast Asia.
The illicit funds have been linked to a global 'pig butchering' romance scam allegedly orchestrated by the syndicate. Investigation reveals that these funds were held in multiple self-custodied wallets tied to the crime group. The investigation was aided by Chainalysis, a leading blockchain analytics firm. Tether and OKX demonstrated active collaboration with law enforcement by reporting suspicious fund movements leading to the request to freeze the wallets involved.
Tether has initially clarified that these frozen wallets are not associated with their customers and that the freeze action is legally sound. Both Tether and OKX have committed to work closely with law enforcement agencies and the wallet owners to reach an amicable resolution. The move aligns with their shared aspiration of setting higher safety standards in the crypto sphere and bringing down illicit fund transfers through cryptocurrencies.
Tether has previously worked with global law enforcement agencies to freeze assets allegedly attached to criminal syndicates, highlighting the firm's stance against the unlawful usage of crypto. The current freeze of $225M is the largest in Tether's history, marking a significant leap in its proactive approach towards curtailing illegal activities.