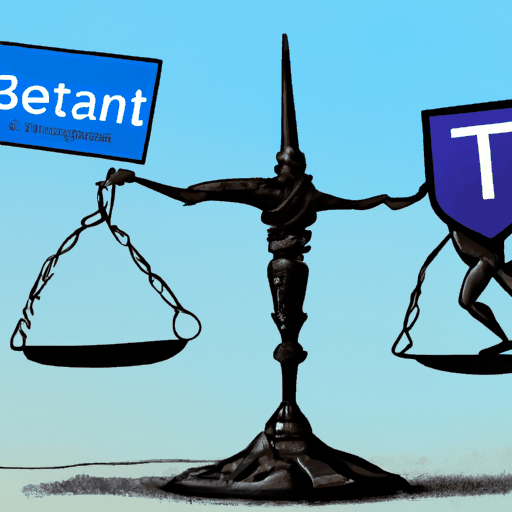 Tether's Billion-Dollar Deposit Sparks Legal Clash with Britannia Financial
By: Isha Das
A legal dispute has erupted between Tether, the issuer of USDT stablecoin, and Britannia Financial Group over a billion-dollar deposit made by Tether in Britannia's UK subsidiary. The matter unfolds amidst an ongoing lawsuit brought by Arbitral International against Britannia accusing the latter of failing to meet payment obligations related to a brokerage it acquired in June 2021.
The dispute originates specifically from a $1 billion deposit made by Tether in a subsidiary of Britannia Financial in November 2021. Court filings reveal that post the brokerage's acquisition, an agreement was in place for Britannia to pay additional fees based on revenue-generating assets for a year. Arbitral's lawsuit claims non-payment from Britannia tied to this large deposit by Tether. Britannia, on the other hand, denies the claim stipulating that the deposit was made into its London-based subsidiary, separate from the brokerage acquired from Arbitral.
Tether's USDT digital asset, pegged to the U.S. dollar, is the world's largest stablecoin, controlling about 70% of the market. The attention this case is attracting is significant given Tether's impact on the cryptocurrency industry and its recurrent issues regarding financial transparency. Although Tether has consistently claimed that it remains fully backed, this legal clash adds another layer of scrutiny to the company's operations.
Despite the ongoing contention, Britannia Financial and Tether still maintain a business relationship, with Britannia Bank and Trust in the Bahamas being one of the banking partners used to process dollar transfers on Tether's platform.