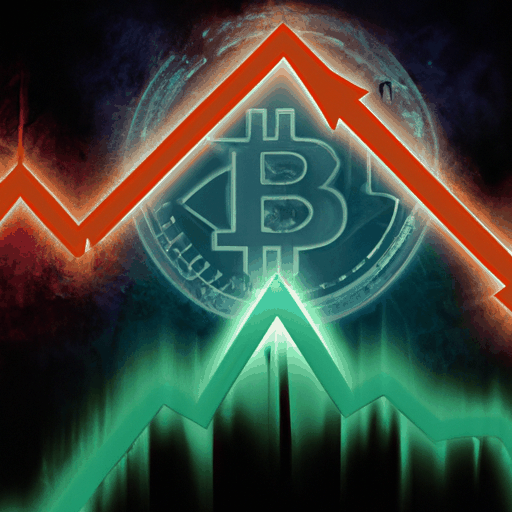 U.S. Influence and Bitcoin ETFs Stir Up Crypto Market
By: Isha Das
The recent spike that crypto market, especially Bitcoin, has been experiencing is largely driven by U.S. traders' immense buying power, underlining the importance of upcoming potential Spot Bitcoin Exchange-Traded Fund (ETF) approval. This sentiment is reinforced by BlackRock's iShares ETF's listing on the DTCC website, propelling Bitcoin to an 18-month high, trading above $35,000.
Despite the overall positive trend, not all Bitcoin-related financial instruments are sharing in the celebration. The ProShares Short Bitcoin Strategy ETF, which targets traders banking on a decline in Bitcoin futures, has dealt with a record low. Despite reaching a peak value of $45.61 over a year ago, this year has seen its value diminish by nearly 60% to $16.68.
Investors' interest has not been deterred by this descent. According to data from Lipper, the ProShares Short BTC ETF, which has net assets of $62.98 million, is set for its second consecutive month of inflows. This trend suggests that investors might be taking advantage of the Bitcoin short ETF to hedge against potential sell-offs in the future
Reflecting the overall upward trend, some BTC-associated ETFs enjoyed significant gains. The ProShares Bitcoin Strategy ETF and the Valkyrie Bitcoin Miners ETF witnessed gains of 7.68% and 6.54% respectively. Leading the charge among recently introduced funds tracking Ethereum (ETH) futures was the Valkyrie Bitcoin and Ether Strategy ETF, with an uptick of 7.64%.