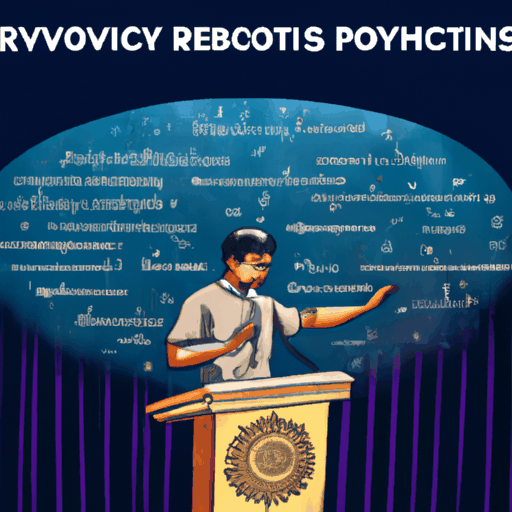 U.S. Presidential Candidate Ramaswamy Reveals Game-Changing Crypto Agenda
By: Eva Baxter
Vivek Ramaswamy, co-founder of Strive Asset Management and Republican 2024 presidential candidate, aims to dismantle federal crypto regulations and reduce the manpower of federal regulators like the Securities and Exchange Commission (SEC) and the Commodity Futures Trading Commission (CFTC) if elected. Ramaswamy's radical stance counters traditional members of both political parties, making his campaign unique amongst his colleagues.
The presidential aspirant declared his intentions at the North American Blockchain Summit held in Texas. Titled 'Three Freedoms of Crypto', Ramaswamy's plan promises a 75% reduction in the federal workforce, which would notably affect the SEC, implicating a top priority of financial and investment rules' deregulation.
Ramaswamy's proposition promises to protect developers' code under the First Amendment, ensuring rules that foster the cryptocurrency industry's growth are 'delineated clearly and in advance'. The framework also emphasizes that the Bank Secrecy Act shall not directly govern blockchain infrastructure providers.
As part of this plan, Ramaswamy offers 'safe harbor' for new and unique assets, preventing any federal agency from imposing usage restrictions on individual crypto wallets. He strongly backed these changes by stating that the area would remove Washington restrictions and allow for the 'Jeffersonian, Jacksonian vision' of digital independence and self-reliance.