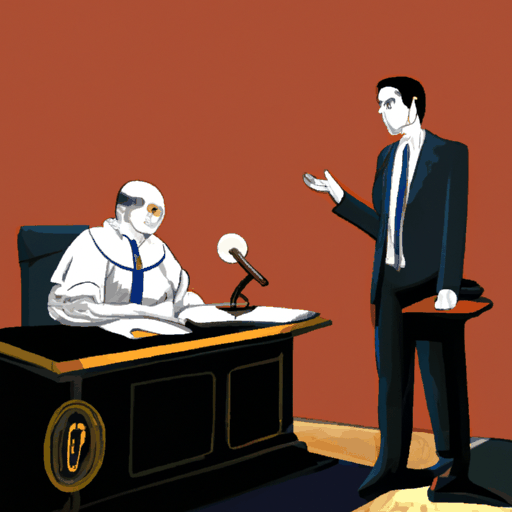 U.S. Rep. Tom Emmer Clashes with SEC over Crypto Enforcement
By: Isha Das
Representative Tom Emmer has strongly criticized Securities and Exchange Commission (SEC) Chair, Gary Gensler's approach to crypto regulation in a recent House floor speech. Emmer lambasted Gensler for his 'ineffective and incompetent' enforcement actions, accusing him of stifling the digital asset industry without providing clear regulatory guidelines. Furthermore, his proposed amendment aims to prevent the SEC from using taxpayer funds for crypto enforcement until defined legislative guidelines are enacted, underlining that this would not hinder prosecution of criminal fraud and abuse.
In a recent amendment to the HR 4664 bill, Emmer proposed to block the SEC from using government funds to pursue crypto companies until Congress decides who holds jurisdiction over cryptocurrency. This amendment, which went unopposed, underscores the discontent simmering among certain lawmakers regarding the severity of Gensler's regulatory stance. Despite Emmer's actions, the legislation's future is uncertain, as it will face a reconciliation committee before passage.
While Emmer's efforts come amid increasing Republican-led pressure against SEC crypto regulation, Gary Gensler defends his stance as protection for investors from unregistered securities offerings. Amid ongoing discussions, Emmer and fellow Republicans continue to strive for a more hospitable regulatory climate for crypto innovations.