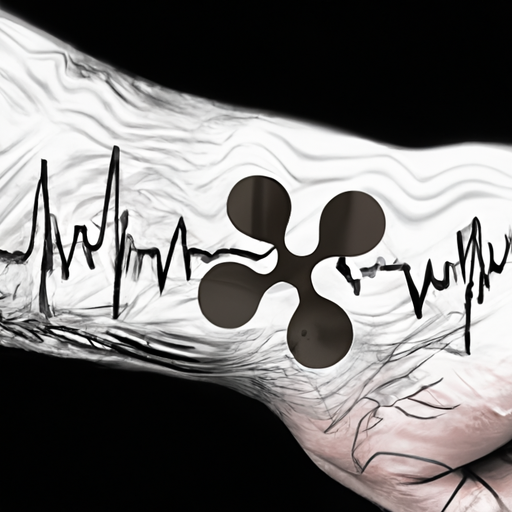 XRP Price Surge Expected Following Ripple CEO's Cryptic Tattoo and Recent Legal Victory
By: Eva Baxter
Interest around XRP price action has heightened following speculation induced by a tattoo revealed by Ripple CEO, Brad Garlinghouse. The tattoo, revealed at a July celebratory event following Ripple's successful legal defense against the US SEC, features an assembly of symbols, including the XRP logo, a rocket, and celestial bodies, sparking broad conjectures about its potential implications.
Some enthusiasts view the tattoo as indicative of a bullish outlook for XRP, whilst others investigate its symbolism to pinpoint the date for the next expected surge in XRP price. The tattoo seems to depict an upcoming solar eclipse from specific geographical coordinates, intersecting with a full moon phase, some interpret this as a possible hint toward a bull run around the same time.
The upcoming Bitcoin halving event scheduled to occur in April, a reduction in Bitcoin mining rewards, may also play a significant role in the XRP price action. Traditionally, these halving instances correspond to substantial price lifts for Bitcoin and have a broader positive effect on the crypto market. XRP could gain further due to another legal success against the US SEC, a victory that could enhance faith in the token and promote its further acceptance.
Other progressive developments include Ripple's approval for a Singapore payments license, expansion of its On-Demand Liquidity service offering, and its selection as a potential participant in the research of Georgia's digital currency. However, the recent news flow has yet to convince investors of an imminent XRP bull run, with the token's inability to breach the $0.54 level and lukewarm demand for leverage through futures contracts casting doubts over the mood in the market.