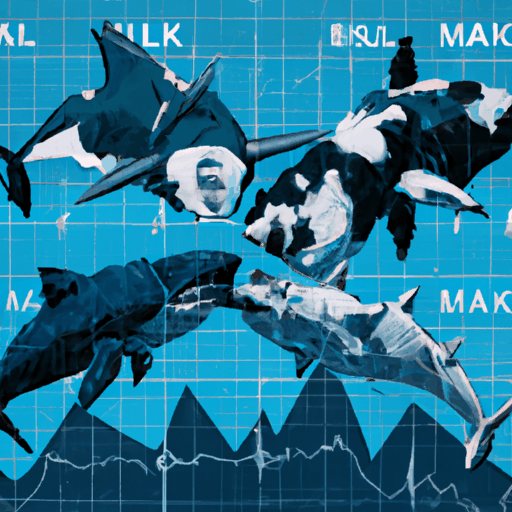 XRP Surges Amid Accumulation By Large-Scale Investors
By: Isha Das
XRP has experienced a significant price surge, with the token rallying by over 10%. These movements follows significant buying activity reportedly taken by both 'sharks' and 'whales' - terms used to represent large-scale investors within the crypto market. On-chain data reveals that these investor groups currently control around 45.8% of the total circulating supply of XRP, marking a high for 2023.
The recent accumulation by these groups significantly correlates with the XRP price rally. Further buying activity or even a plateauing at current levels is being viewed as a potentially optimistic sign for the token. However, increased social dominance marked by heightened social media discussions connected to XRP, may pose an obstacle to the ongoing rally.
Ripple, the company associated with XRP, although maintaining its the distance, often influences trader sentiment and consequently, the token's market behavior. Despite this, it should be noted that the current investor accumulation has been investor-led and is not directly connected to any Ripple-related developments. Post the latest surge, XRP managed to break through the $0.69 mark for the first time since the beginning of August.